See on Scoop.it – @BadasseBs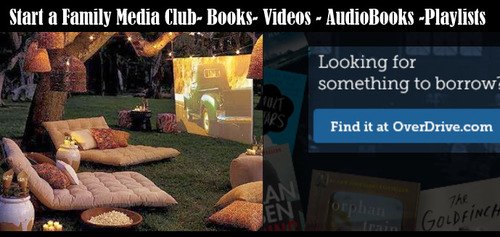 You can read Kindle Books borrowed from your library with Amazon Kindle devices or free Kindle reading apps (available o…
Bonnie Sandy's insight:
Leave the bulky books home read more this summer with @OverDriveLibs and Kindle! Don't fight the kids & their love for technology. As much as you love hard copy books… they ware simply a personal pleasure in today's economy! what you need your child to develop is the SKIll of reading and writing. Your child will need to be FLUENt in it's use…start a family book club… Download the app, access the nearest library with Overdrive (enjoy library eBooks and audiobooks on all your mobile devices and computers) and check out the Book of the week or day and complete with cool book club meetings at the beach , park wherever! or extend it beyond books to movies, Playists, etc
It's time parents STOP their fear of technology … they will need to be able to research, put info in context, quantify data,
create repors, social media profiles and post, that is audo, video text… network connect, study and teach
Check this great how to guide for just about any situation including aqccessibility fo blind and low vision users!
A registered Kindle device or reading app | Kindle for Android | Kindle for iPhone or iPod touch | Kindle for iPad | Kindle for Blackberry | Kindle for Windows Phone | Kindle for Windows 7, XP, and Vista | Kindle for Windows 8 | Kindle for PC with Accessibility | Kindle for Mac | Kindle Cloud Reader |
See on help.overdrive.com