See on Scoop.it – Fashion Technology Designers & Startups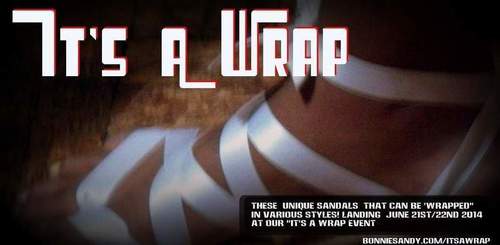 It's rare I get excited by my own work but I literally jumped for joy when I saw these mock ups for the new sandals I'm designing! I cannot wait to get these into the hands of my style mavens, shoot the instruction manual and start taking orders!
Bonnie Sandy's insight:
Design, styling an merchandise options, logistics and revenue models but first- You cannot sell what you cannot supply – and even then your supply chain can run you out of busienss. Even FAB has to deal with supply chain issues and the cost. Etsy's approach of passing that onto teh iniviual crafter may make their numbers seem great but for teh artist "Suppling product" and doing so at a Profit is still an issue!
To test some theorries and concepts i wish to explore I opted to get back in the designe seat. Seeing them on actual feet was a thrill…
Product development is one of teh costliest factors – one many local crafters do not consider. by sharing that and other cost we can keep local "competitive" cost Marketing as a collective also will cut cost as will bulk buing etc… So why have few tried this?
I could not ask other designers to contribute their designs, Even though I'd welcome such. So I opted to design a core line of merchandise with teh intent of making that line available to crafters artisans and desigenr… Design- These sandals, one of the first for the new line… I'm now ating cretyling an merchandise options Next up revising production and distribution logistics and finally developing sound revenue models… Then of couse the tech to make the plan run more efficiently!
Follow on http://Subscribe.demarketplace.com
See on www.bonniesandy.com