See on Scoop.it – Black Fashion Designers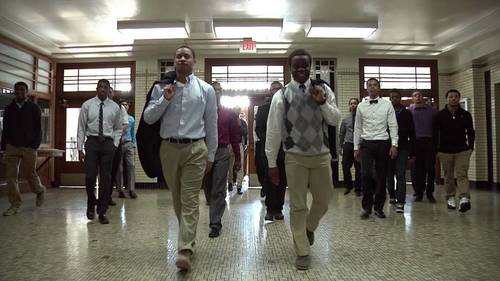 A Counter-Narrative on Black Male Students: At Central High School's Black History Month Celebration, the Central and Centennial High School African-American…
Bonnie Sandy's insight:
A Suit & Tie may help others accept you, but your real power is in how you define yourself! – Inventor Entrepreneur, Business owner , employer, Leader all words NOT in this narative… something is very wrong in short.
Apparently the message our young men are hearing is
• Do not be gangsters and thugs.
• be employees and volunteers.
• be scholars.
• be athletes.
All good but is it enough…..
Black men you have not only the right to aspire but the duty to run businesses, to invent things, to take risk, to employ others
You cannot be a parent without feeling a bit mushy over these young men! Oh how cute! As I read the accompanying narrative I became alarmed… some words some very important words were missing. By 13 my son understood he had teh power to start his own business. I reinforeced that he had the right to define himself as a business owner , employerer, Leader…. it was not about the price point or look of his clothing but the strength of his character.
He has been around male leaders, men who ran their own businesses, were into technology, took entrepreneurial risk… he has not always appreciated this… but they have shaed his perception of who he could be…
See on www.youtube.com