See on Scoop.it – Fashion Technology Designers & Startups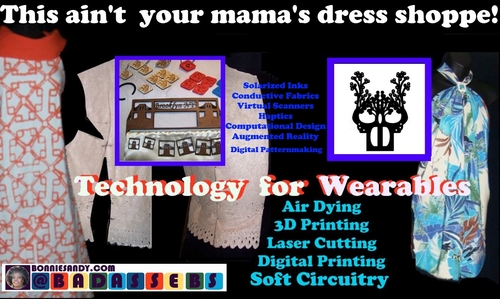 One of the biggest obstacles for 3D printing is its unintuitive CAD software. To gain mass appeal, the process has to become more user-friendly with simpler tools.
Bonnie Sandy's insight:
The missing links in #creativetech #artstech #Fashiontech: More than User-friendly #3dprinting software – we need tech evangelism on a user level –
The digital camera has shown teh world of opportunity in consumer electronic. Consumer cnc products can have an even bigger impact! These articles came as I'm reviewing where our poject in adaptation and adoption stands.
to gain mass appeal this technlogy and samples of applicable solutions need to go on tour
The price of material has to drop so that items made from these can be affordable – not just software nor machinerey but inks, filaments etc
We need neighborhood maker spaces studios and labs
Companies need to invest in the consumer… "Regular folks need access" thus far thai has been teh playground of thinkers who have become "makers' but what about the creative community…
this photoshop is great but I'm still try getting some of my colleagues to learn something else… they're stil trying to figure out the "full potential of their home printers"

Image – I've learned to "show to tell" and connect the dots… Listening to teh user shapes tech in a very different manner… and opens tech to differing cohorts…
each year we take on thechallenge… I'm now embarking on design with female consumers step one … education that this exist!
Please contact me to participate, for details on or to support or collaborate or sponsor http://bonniesandy.com/contact-us
See on www.techrepublic.com