See on Scoop.it – Just Trending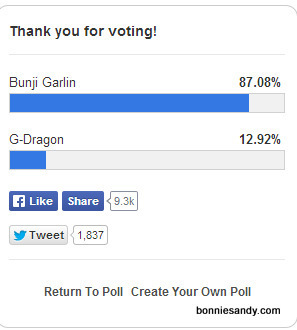 Song of the Year Runoff: Vikings Vs. VIPs.- vote now
"UPDATE: In the interest of genuine fairness and in consideration of the overwhelming support on both sides we have decided to extend the poll for a full 24 hours to account for time differences. The poll will now close at 11am EST Dec.
Bonnie Sandy's insight:
please vote… if you're caribbean you understand…
"In one corner stood Bunji Garlin. His track "Differentology" demonstrated that soca didn't just have to be confined to Trinidad and Tobago or Caribbean communities around the world; it has worldwide infectiousness that fits right in with the domination of electronic dance music in 2013. And withTessanne Chin's win on The Voice this week, the future is looking very Caribbean." www.mtviggy.com
Ealier this year I sat in a meeting with a group interested in the potential power of independent fashion. The question at hand, "would the idea (promoting global designers) generate a global audience ". I smile and confidently said YES. I understood the power of Passion and the global access to technology.
When Tessane Chin was up I remember confidently expressing if she makes the voting, she'll win. Why…
they're "Little But dey Tallawah"
Cariibbean folks are extremely tech savvy most have a laptop an ipad/or a Tablet and a smartphone. They will find a way of bypassing location based obstacles and they will SPEND on Entertainment and the arts! highly educated they are also self sufficient and business savvy. more inmportantly they are spread across teh globe. Erope, asia, Australia, germany, canada America, England
They greatest power though is there ability to support each other, unconditionally.
Passion + people + #technology = POWER & Change
Together we aspire, together we achieve…
Now if only the Politicians could "get it"
See on www.mtviggy.com