See on Scoop.it – Just Trending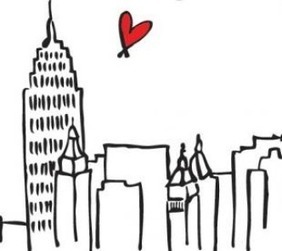 "Look. I live in the N.Y.C. where project runway is being reenacted everyday, everywhere, in every way, regardless of race, color or economic status. Women whose faces are as lined as the sidewalks upon which they step, Women who have just begun their tentative march into the ages, Girl babies who can't comprehend what a 'potty' is, all rock fabulousness from the jewels to the Vogue worthy ensembles topped off by noteworthy shoes, reptile rich handbags (whether hobo/clutch/or diaper) with the sharpest shiniest hairstyles or funkiest hats imaginable. This is the City where women wear their fierceness at all times whether they are going to work, to play, to the gym or to the corner store. It is about creating a picture, a look, a lasting impression. Giving everyone an instant polaroid of Who.You. Are.
Bonnie Sandy's insight:
#Fortgreene Fourty-ish Femmes Fatales' Fabulous Fashion Fauxpas -Can I Wear This? Should I Wear This – an honest account of a fashion coming of age! So what are the options.
See on fortgreene.patch.com