See on Scoop.it – Fashion Technology Designers & Startups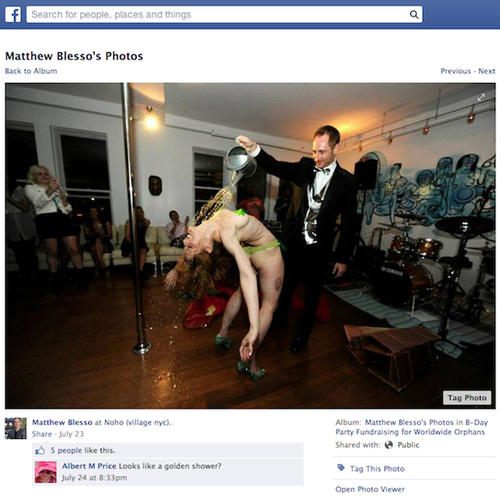 Blessed Are the Makers: The Rise and Fall of 3rd Ward…
The sudden collapse last week of art center and studio/co-working space 3rd Ward unceremoniously revealed the incompetence with which the company was managed and its frighteningly anemic cash flows…
Bonnie Sandy's insight:
The social streams lit up recently with the dramatics of 3rd Ward's closing – I 'm waiting for the movie… this stuff is fascinating.
FYI 3rd Ward brooklyn (see links to articles below) was not the first incubator space in Brooklyn. 4W Circle of Arts and Enterprise celebrated 17 years when 3rd ward was starting.
artist have always known something was wrong at 3rd ward I remembered the early complaints.
… many chose the fame, glam, press and presence that this "gave' rather than working out their issues and building their businesses. My heart goes out to those displaced especially at this time … but part of success is making judgement calls . it is interesting to read the articles and comments and wonder how will the new 'incubator" spaces Inspired by the 3rd Ward story do. to ensure their success.
A creative space is Unique running it and making decisions for one takes a unique skillset and experience

With 4w they blamed gentrification.
With 3rd ward… what would they say.
I came in to 4W revised it's incubator and added creative entrepreneurial classes sales shot up and many had their best Holiday season. However recommendations for funding the space were not accepted by management.
A space has cost and that has to be addressed. individuals running a space work hard and need to be paid. ( I could only afford to volunteer my expertise for about 7 months and continued working with individuals long after the doors shot) So I find the comments about the cost of his home home worrysome and indicative of the creative mentality that creative expertise is less valuable than that of a lawyer or accountant.
So what shut the doors many on the outside were also shocked that 4W closed it's doors. an Incubator is a busienss Creative spaces need to break even at the least and they can… I've since worked with individuals here and abroad on programs that successfully help creatives. Space changes teh numbers and I refuse to spend more than X dollars a square foot… an incubator will work where there is no middle man situation to double/tripple cost. which is why artist communities are usually (started) in deserted outpost.
However while space helps It is the changes, that artist make to their businesses and revenue model they institute, that matters to creatives success. No business should be in a space like this more than 3 years. There are many questions to be answered.
http://freewilliamsburg.com/3rd-ward-is-shutting-down-on-friday/
http://observer.com/2013/10/brooklyns-creative-community-3rd-ward-shutters-without-warning/
http://gothamist.com/2013/10/10/inside_3rd_ward_owners_sweet_waterf.php#photo-2
http://gothamist.com/2013/10/10/inside_3rd_ward_owners_sweet_waterf.php#photo-1
http://www.reddit.com/r/Brooklyn/comments/1o2qro/3rd_ward_may_be_closed_by_the_end_of_the_week/
more via a google search http://goo.gl/awlp1h 
artist artisans and creative needing support with promoting their locally made goods feel free to submit for a free listing at (www.Demarketpklace.com)
Crain's NY on 4W Circle of arts and Entertainment just before their 2006 closing
http://www.crainsnewyork.com/article/20061105/SMALLBIZ/61105023#article_tab  
See on hyperallergic.com