See on Scoop.it – Fashion Technology Designers & Startups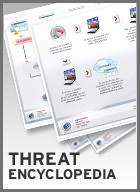 Trend Micro offers tips and solutions to help prevent Cryptolocker infection.
Bonnie Sandy's insight:
Your read right #ransomeware
Seriously… That's why
I have a strict no download policy…
so to small busiensses and artist I deal with, please upload your files to Google docs and share them with me. if you refuse to get Gmail Then I wIll not open your files (yahoo files need to be downloaded) . unless they are on a link a trust. When you're a smal business on a budget and a time frame, You're your tech support. my philosophy, if it does not break I won't need to fix it!

for images while i love www.flickr.com I use Www.Picasaweb.com it's easy to sync entire folders and use files on my picasa desktop
For live presentation I like
https://presefy.com/#/register/5150c9856ded849d08033f11
as it allows me to control a presentation that those on teh other end can see on their laptops or mobile devices.
I have not settled on a video storage yet though google hangouts with you tube is leading it's just too unpredictable and not all users can easily adapt to using it1
See on blog.trendmicro.com