See on Scoop.it – Fashion Technology Designers & Startups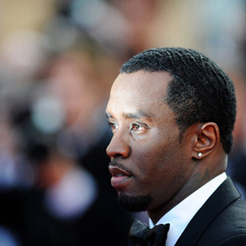 Sean Combs's Revolt TV channel claims a "royalty-free, non-exclusive, perpetual, unrestricted, worldwide license" to publish your material, plus the right to reproduce and use your content, at no cost, across all future technologies… By clicking the "Submit" button, you agree to Revolt's terms of service, which give Revolt unlimited license to use your work. The network can now use anything you've sent them on cable TV. The channel claims a "royalty-free, non-exclusive, perpetual, unrestricted, worldwide license" to publish your material, plus the right to reproduce and use your content, at no cost, across all future technologies. Your proudest videos, photographs, and writing could be used indefinitely in Revolt TV's programs for free—unless someone else has an exclusive license to use your work, in which case you've already violated Revolt's terms. Welcome to the revolution"
Bonnie Sandy's insight:
Content is not CHEAP and great Content is EXPENSIVE to create… which is why I'm moving to a my site to Membership site. When fully launched it's $20 annually… But current supporters can get a lifetime membership for $5.00 http://www.bonniesandy.com/moving-to-a-membership-model-lifetime-for-5-00-till-9-22-13/ 
I support collaborative distribution. I even 'understand" this model… but these terms of service… but is SEAN COMBS to blame… all startups, rather most startups do NOT include support for the very busiensses that provide content for their sites!
I encourage artist and designers to have their OWN sites to share to their social media from those sites. I suggest getting the Google plus authors tag to show authorship by first posting to your site. Be clear on what you share. It is my intent that on my site all artist maintain their rights, for now though I am provioding the conten, designed to inform and educte and prep creative in ownership within a collaborative economy. I also refrain from using "stock" images whenever possible. I also use screen shots of sites and give credit.
Yes, It is time consuming and expensive … but it's not only the site producers fault. Too many are desperate for fame and DO NOT WANT TO WORK … so they give their work away. Many do not know and understand what they are doing. My other concern none of these sites really help teh artist … to improve. Not investing in your core product does NOT make sense. Which is why I am starting a memberrs only commubity to prep the creatives to whom The Tibiaetech startup will provide solutions to.
See on www.newyorker.com