See on Scoop.it – Fashion Technology Designers & Startups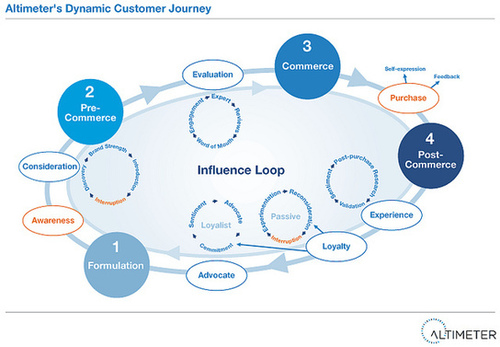 Macala Wright: How Brands Design Customer Experiences Of The Future – PSFK
"Consumers not only expect great brand experiences, they believe they're entitled to them.
Bonnie Sandy's insight:
Essentially this is an article on effective product design. Macala does an excellent job on focusing in on the issue at hand. Everyone is searching for the correct formula in a converging business landscape.
CHANGE is a part of better product development Technology social media listening tools and protocol is part of the process. So too is GETTING the customer comfortable with expressing themselves and encouraging them to speak up and to be honest about their needs! If it sounds like a relationship… it is. It's not new
Lather Rinse repeat
Lather- {listen learn(design)}, Rinse- (adapt), Repeat- using Social The Conversation Prism Tools
See on www.psfk.com